Take a Look At The Presenters

John Lebang.
Presenter - "The John Lebang Show"
Hi
The John Lebang show engages your mind from the edge. A culmination of music, comedy, interviews and intellectual reality that is not catered towards the politically correct. The John Lebang show boldly goes where no show has gone before. Featuring a cast that consists of the host John Lebang, Reality expert Shady, Military expert Wilbert Hillbillie, Pharmaceutical experts Stoned Logic as well other adept contributors Abu Mortoodi (Middle East) Nerdi Mahgeack (Science & Technology) and sporadically incorporating additional guest personalities. Running the gamut from the esoteric to the exoteric for the initiate and the profane. Welcome to the John Lebang Show......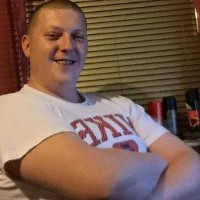 Barry Smith.
Management/Presenter - "The TLC Show!"

Hi my name is Barry, AKA BAZ!. I Present Your TLC Show Every Saturday From 10pm Till 1am. Taking You into Sunday morning. If you are awake and want to relax and hear your Favourite Piece of Music Played. I play all your requests and dedications.- For your alternative Saturday night come and Relax with me. www.facebook.com/late night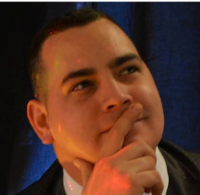 Darren Glancey.
Management/Presenter - "The Anything Goes Show!"

Hello, I'm Darren Glancey. I live in Wigan and love all kinds of music. I present the "Anything goes show" on Saturdays from 9pm until 10pm. I'm looking forward to being part of the WBR fm team!.
Robert Britain.
Presenter - "The Chart Show!"
Hi there listeners,
My name is Rob Britain and im 34 years old. I come from London and have been in the music industry for many years weather it would be DJ'ing,Singing or even now Presenting on the number 1 internet radio station. i mainly aim to keep everyone up to date with the charts and also the clubbing type music so why not come and check my show out.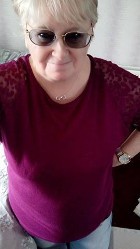 Doris Paterson.
Presenter - "Doe's Dolly Mixtures.Dolly's Disco"
Hi,
I'm Doe From "Does Dolly Mixtures". I play music from the 50's To the present Day. So why not come along and have some fun. Wednesdays 3pm - 6pm. Right here on WBR fm.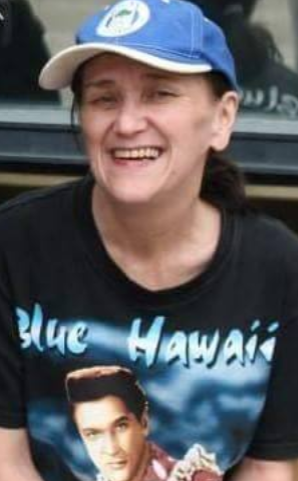 Valerie Boardman.
Presenter - "Elvis & Beatles Mania!."

My name is valerie boardman. I am known as djvalelvis to all my friends.(because of my Elvis Presley tribute shows ) My passion is music and I love playing all kinds of music for my ears and for your Ears !! but most of all making you,the listeners happy with what I broadcast live on air. So look out for me DJVALELVIS WILL BE IN THE BUILDING thursday nights 9pm-11pm DJ Valeries Thursday night 3 in 1 show with Elvis and unsigned artists with this that n tuther
Anselm Anderson.
Presenter - "Rockstar Classics!."

My name is Anselm. I am a poet, guitarist, Novelist and, of course, rock dj. My show will play 2 hours of new and classic rock with the odd theme and stories behind the lyrics.
Martin Morris.
Management/Presenter - "An Evening Of Shenanigans & An Hour Of Rock.

Martin has a tremendous amount of experience working in radio, starting off in hospital radio when Florence Nightingale was but a child! He was a regular presenter on Radio Wyvern before taking the plunge into BFBS (British Forces Broadcasting Service) in Germany and then Belize. During the war in Bosnia, he worked on Radio Zid in Sarajevo (and organised a rock concert featuring Bruce Dickinson which is currently being made into a film). Currently a presenter with Hospital Radio Wrightington, Martin is very much looking forward to working on WBRFM. A naturalised Wiganer (moved here when 12), Martin has an eclectic taste, depending on the mood, including rock, soul and even some modern stuff!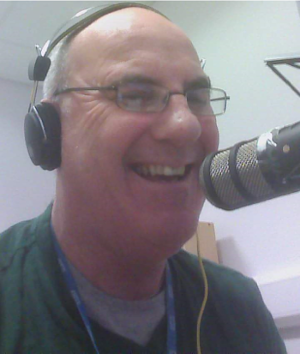 Pete Manning.
Presenter - "The Midweek Roast & The Pete Manning Show.

I was a mobile DJ for 30+years and got into Hospital Radio 15 years ago. I then ventured into Internet Radio 6 years ago. I Broadcast from my Studios in Devon Near Plymouth. I broadcast for various Radio Stations and my shows are heard all over the world.My shows vary and two shows are never the same. I love all music, except Rap. I'm a bit of a 70s, Motown, Soul geek and have just got into modern Country.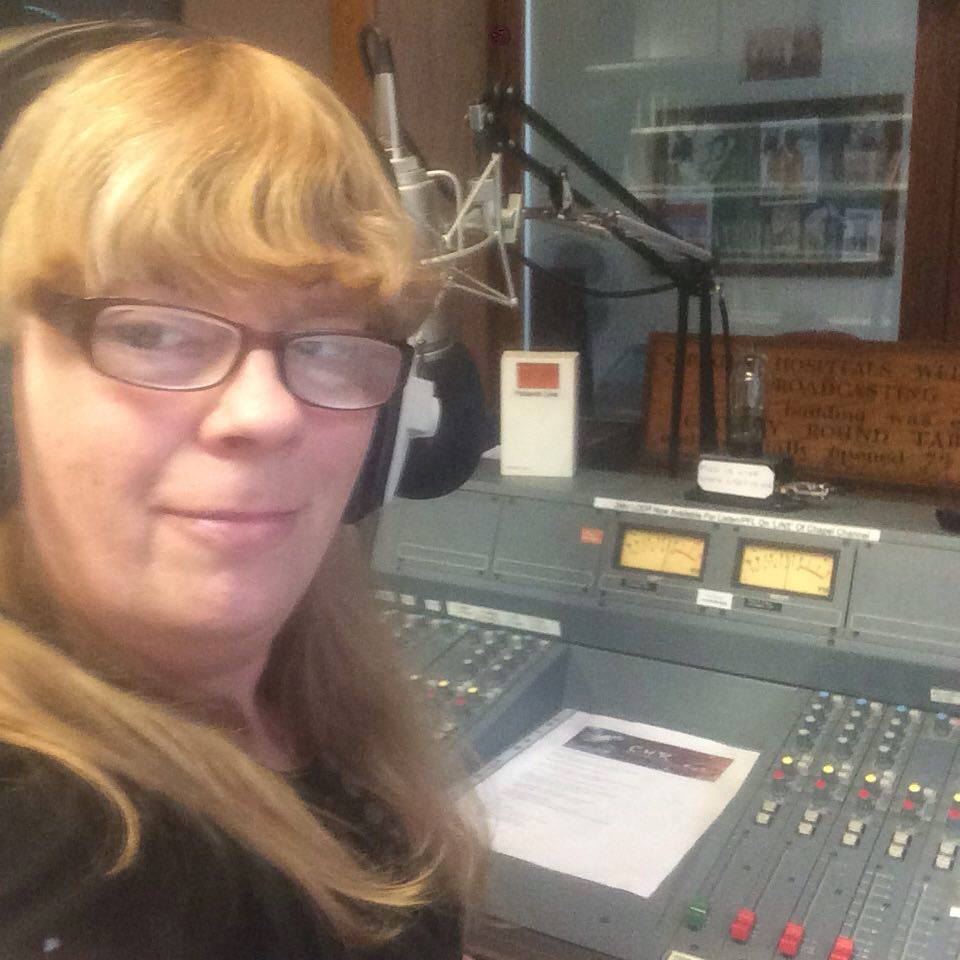 Diane Herring.
Presenter - "The Northern Soul & Motown Shows. -100% Vinyl

Diane Will be bringing you. The Northern Soul & Motown Shows. Sundays from midday until 1pm. And Mondays Live 100% Vinyle 1pm - 2pm. Diane has been a DJ, Working with some of the biggest names in the Northern soul Scene and General Entertainment. She is a qualified sound engineer and has been a Producer on BBC Radio Lancashire, and other local radio stations.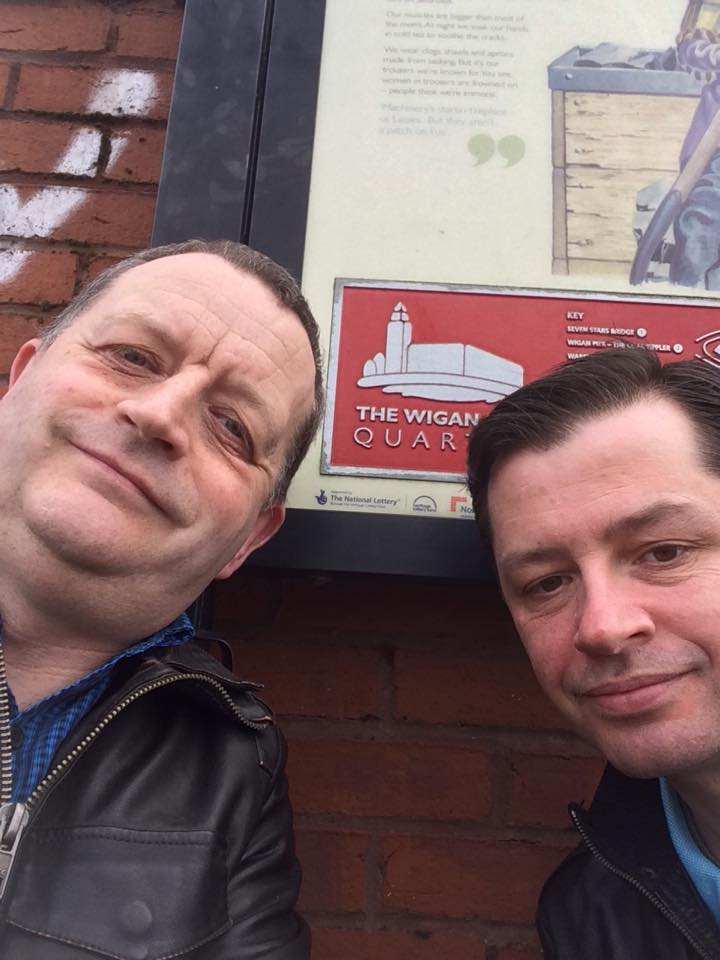 Alan & Terry.
Presenters - "Camp Classics & 80's Anthems.

Alan & Terry join WBRFM after working in community hospital radio stations in the Wigan & Chorley areas. They are very excited to bring their show Camp Classics 80s Anthems to WBRFM Fridays at 5pm, if there is an 80s song you haven't heard on the radio for a long time - email them they will do their very best to find it for you. Its This email address is being protected from spambots. You need JavaScript enabled to view it.
Brian Clough.
Presenter - "The American Connection.

The American Connection is an across the board look at country music old and new with an eclectic mix of all genres from country folk, rock, bluegrass, contemporary, traditional, to Cajun and Tex-Mex. Listen to the show, wherever you are, around the country or around the world.
Rod Hardisty.
Presenter - "Classics We Love.

So what was the first ever record you bought? Most people will say it was one from the charts, mine was the overture to Die Fledermaus when I was around 9 years old. I've always loved classical music and used to play in Coppull Brass Band. I'm what you call "old school" and never really got into pop music despite the fact that I spent most of my professional career in commercial radio. As a producer I was involved in football phone-ins, interviewing people and of course playing lots of modern chart music. After a long career in the industry I now feel it's time to wind down and do what I really enjoy.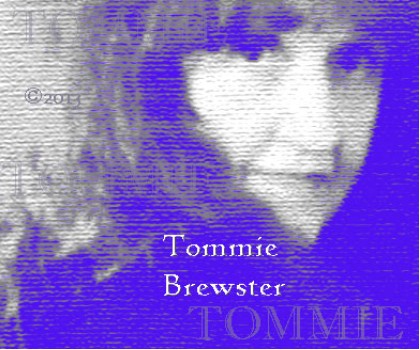 Tommie Brewster.
Past Presenter - "The World Music Showcase & The Blues Journey.
"Music is a way of life".
Tommie Brewster is a musician, songwriter, producer and a USA Blues Hall of Famer with several released charting albums on CDBaby.She has been broadcasting on radio worldwide for around 7 years currently with a variety of shows airing on several stations in the USA, in Canada and in New Zealand and now brings her radio shows to WBR fm. ''Blues Journey" introduces you to Tommie's passion for blues, with a mixture of old blues, classic blues and current independent artists. This show is broadcast on WBR fm Friday nights 8 – 10pm GMT ''World Music Showcase" includes artists from all around the world, from modern electronic, to singer/songwriter, ethnic, classical and instrumental.You can find Tommie at tommiebrewster.com and ttmradionetwork.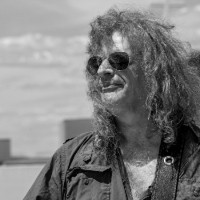 Ralpy Mueller.
Presenter - "Ralphy's Music Of The World.

My Name is Ralph Mueller from Australia. Besides my Rock Band As Crows Fly, I run a free Music Network supporting Indie Musicians, Stations and DJ's.
Tom Lambert.
Presenter - "The Independent Music Show.

To all friends of 'The Independent Music Show' Céad Míle Fáilte (A Hundred Thousand Irish Welcomes) 'The Independent Music Show' does exactly what it says on the tin. Plays the Independent Music of artists and writers from All Over The World. 'The Independent Music Show' features music from Real Country, Rock, Rhythm & Blues and whatever you the Listener, would like to hear. Sure you will hear some Mainstream Music on the show, but you will find it hard to figure out who's on Big Budget Production and who isn't….because the Independents are as good and in some cases better, than the Mainstream.
Dave Horrocks.
Presenter - "Into The Unknown." / Dave Horrocks Music Mix!
Hi
A Bit about myself. I'm Dave Horrocks from Bolton, but orginally from Leigh. I've been interester in the Paranormal and the unknown for over 20 years. Always been fascinated to see what's out there. I am team lead for a paranormal investigation team based in Bolton but covering Northwest. We will be doing vigils throughout 2017. Which we will be documenting on the show and on our website.
Declan Lavergne.
Presenter - The Irish Connection.
Hi Folks , My Name is Declan i will be doing a Show once a week providing you the very best in Irish music. I will be playing some traditional Irish music as well as some of your Irish country and Irish folk music. Once in a while i will give you a chance to win some CD albums on the show from time to time. Most of the music i will be playing will come from Ireland i will also be playing music from other countries but the song or Artist must have some connection to Ireland. so please join me every Thursday from 12 noon for the Irish connection show playing the best in your Irish music.
Sean Cockcroft.
Presenter - "Old Skool house & Dance!.
My name is Sean I'm a multi genre DJ.
I come from a little town called newton le willows, I grow up listening to 80s and 90s tunes like acid, piano, rave, house, soul. motown, rock, electro, hip hop and more. I started off as a children's entertainer at the age of 15 with my next door neighbour until I was 18 My first ever event (rave) was at Bowler Manchester England GB at the age of 17 nearly 18 for Hardcore Heaven vs Compulsion with my mate (Jonathan Fernley) what a night that was, I knew what I wanted to do from that day and that was DJing and to be on that stage one day. Sean is our resident dj, and performs mix's for WBR fm once a month, So be sure to keep an eye on our schedule to find out when his next "Old skool hour and Dance!" show is on.
John Farmery.
Presenter - "The Sixties Express Show. & The seventies Show.
John,
Is a 60s music fan and loves playing a wide variety of music from that decade. John lives in the coastal town of Ramsgate in East Kent. John has produced his weekly show for several years now and each show is guaranteed to introduce the listener to 60s tracks they have never heard before, plus all the old favourites and album tracks.
Paul Farrar.
Presenter - "The Paul Farrar Comedy Show.

The Paul Farrar Comedy Show is a unique comedy, guest and music radio show where guests are interrupted while talking by the host's comic creations entering the studio and causing chaos. Exploding studio equipment, hundreds of noisy cats and dogs entering the studio while a guest is being interviewed, inept builders undertaking extension work in the studio and totally destroying it in the process, Batman trying to help out but making things considerably worse, and being transported to various locations across the world that are fraught with danger are some of the disasterous situations facing guests on this show. Let the mayhem commence...
Marion Miller.
Presenter - "Lady Plays The Blues."

Lady Plays The Blues Radio Show is the place to visit if you crave great Blues Music! Top Class Tracks, Blues News, Biog features and interviews with the stars of the Blues! Satisfy your need for AMAZING BLUES MUSIC with Marion Miller who is Keepin' The Blues ALIVE! She IS! LADY PLAYS THE BLUES! XXX
Brian Walker.
Presenter -
Brian Walkers classic Soul
Brian,
Has Spent the last 40 years, Working as Dj in the clubs mainly in Wigan. But throughout the north of England. Mainly working in the area of soul Motown and disco. And I get as much enjoyment from it now, As I did when I started in the business. Worked at the Tavern Showbar in Wigan for many years. I was the original Dj at Pemps and most of the town centre night clubs.
Pete Forsyth.
Presenter - "The Pete Forsyth Show." *BACK In The New Year!*

I began my career in 1968 as a mobile DJ, working in pubs and clubs around Yorkshire. Then I was lured to the sunshine and went to Corfu in 1975. During the winters I worked in Playa de Las Americas, Tenerife. For 10 years I worked in both. I helped start up an English radio station in Tenerife where I learned the technical stuff about radio. In 2009 I joined 'Radio Northsea International' and 'Replay Radio' radio stations. In 2012 I opened my own radio station 'Radio Heatwave' which provides programmes for bars and restaurants around the Mediterranean Sea. Last year I decided to also promote my own shows, namely, Yorkshire Mixtures Show", "The Tamla Soul Train" and "The 80s Experience", which can now be heard on over 30 radio stations, AM, FM, and internet, around the world. www.peteforsyth.co.uk You can also find me on facebook: https://www.facebook.com/peteforsyth51 https://www.facebook.com/groups/yorkshiremixtures/ https://www.facebook.com/groups/tamlasoultrain/
Peter Antony.
Presenter - "The Q-Burn Syndicated Show"

Peter Antony, Presently at Radio Caroline and Q-BURN Syndicated. Past, WISH FM Mercury FM Surrey, and best known for Radio Luxembourg 208 '85-'91. Also I am a lyricist, author and writer. Check out e-books Highway Stars & Crosstown Traffic and several books of poetry.
Pete Matthewman.
Presenter - "My Country Australia"
Hi,
My name is Pete Matthewman and I hail from Brookfield a smallish country town about 50km west of Melbourne in Victoria, Australia. I have been the host of My Country Radio Show on our local community radio station Apple 98.5 FM for the past 2 years and In the past 4 months I have created My Country Australia which is an all Australian & New Zealand Country Music Show played on 12 Radio Stations around the world and you can also find the recorded shows on Mixcloud. My love of country music started about 10 years ago, when I was introduced to Rascal Flatts and ever since that day I have been hooked. When I started MCRS it was predominately American country music that I played but for the past 12 months I have found that Australia has some of the best country music artists going around today and they now take up most of the show and that is how MCA started. Australian country music has come a long way in the recent past and I can proudly say we have the best artist's and music in the world. In my private life, I am married with 2 kids and 3 grandkids, I work fulltime for a logistics company and am involved with sporting clubs in my local area. I look forward to bringing you all the latest and greatest Aussie country music.
Jack & Andre.
Presenters - "The Electric Radio Show."

The Electric Radio Show is the most fun anyone can have on the radio, where every show is a party and laugh fest. ​ Jack, Andre and the crew know the meaning of entertainment and they work hard to deliver quality content and entertaining radio. ​ Strap in and prepare yourself for a wild roller coaster ride that is barely gripping the tracks! The team gives their listeners one hell of a wild ride...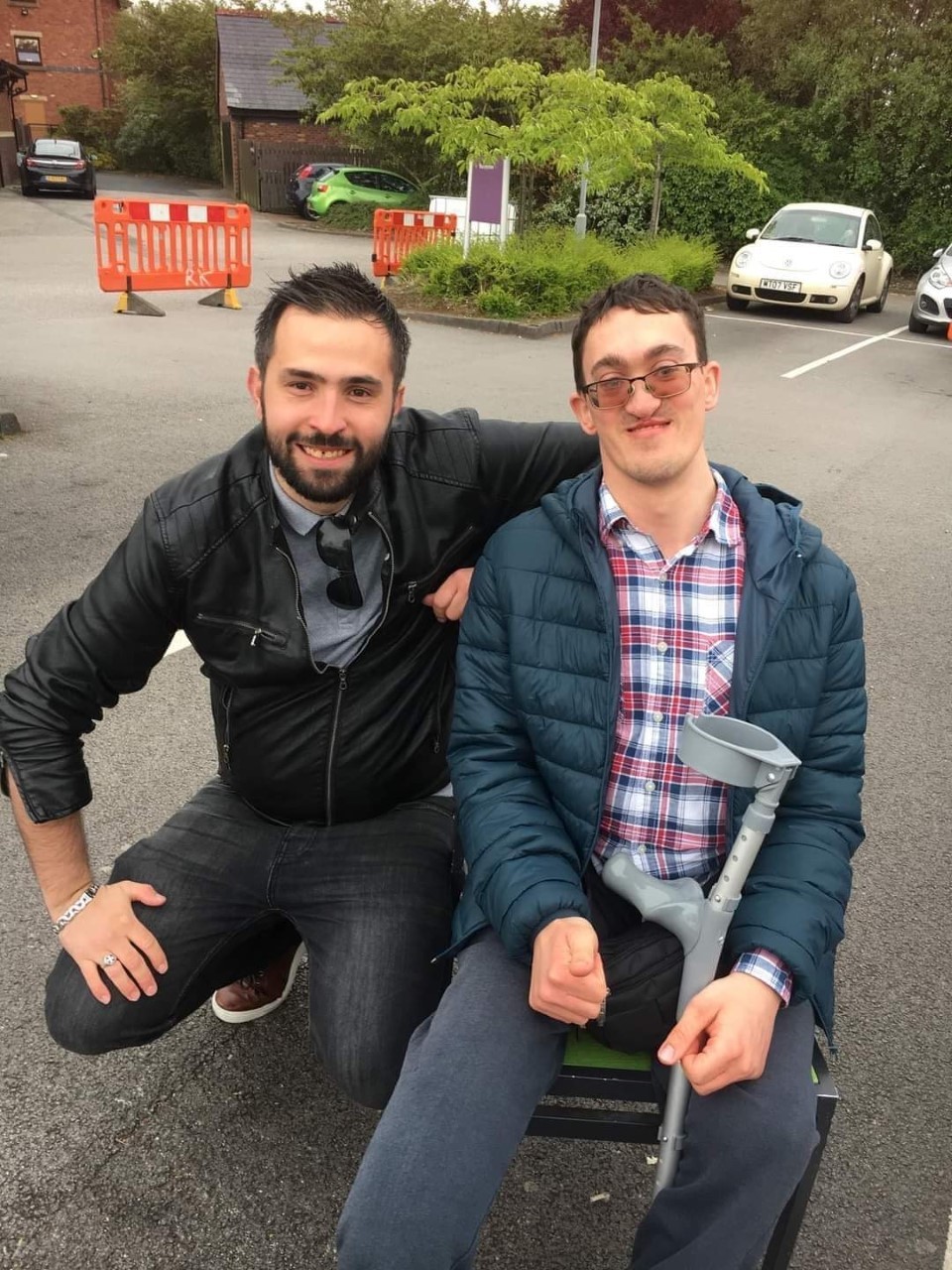 Simon J.
Presenter - "SuperSonic Simon James."
Hi,
My name is Simon James I am 28 years old and currently live in Manchester England full stop I have been doing radio for many years to be exact it is probably between 12 to 14 years I've learnt a lot in my time I'm doing radio I've matured I think lol. On my shows expect banter good music a good laugh.
Justin Harris.
Presenter - "Justin Harris Morning Show."
Hi,
My name is Justin Harris, I'm the host of the Justin Harris Morning Show. I am a Comedian,Actor. Radio Personality Talk Show Host Of The Justin Harris Morning Show! I'm from Birmingham,Alabama. The Justin Harris Morning we talk about news Around World , celebrity gossip. Love and relationships on Mondays, and politics.
James Gregory.
Presenter - "James G - Music Variety Show."
Hi,
My name is James Gregory, I'm the host of the Variety Show. As the title suggests I play a whole variety of music. And also play your requests. Please tune in Monday evenings from 7pm - 8pm.
Anderson Lee.
Presenter - "MixMaster Precise."
Hi,
My name is Anderson Lee. As a dj, my pseudonym is Mixmaster Precise. I was born in Norfolk, Virginia, and raised in Philadelphia since the age of 1. My birthday is September 10, 1962, and I'm currently 54 years young. I discovered my interest in music quite by accident, back in 1976-77, when I had a little record player and a few records, and I found that while listening to the records, I had ideas of other music that could go along with them. I tried to combine the songs that would play on my mother's radio, with my records, in order to create a mix. Some friends and myself formed a band of dj's and we played some local parties, and made mixed tapes. At that time I was heavily into rap, and scratching. In 1980, I went into the U.S. Army, and once finishing my basic training, I was called to pursue my music. I purchased a Sharp double cassette boombox on base, in Augsburg Germany. That began my venture into editing and remixing. At that time, Secret Weapon's, Must Be The Music, was very popular on the dance scene, and my remix, composed on a double cassette radio was requested by the club dj's who heard about me, and played in the clubs. I was introduced to others involved with music, and partnered up with the self proclaimed, Prince Of Dance, Lamont Booker, DJ Bad, aka Elbee Bad. Not long after this I started investing in my own equipment. ie turntables etc. As the venture took off, we played various clubs, and even hosted our own events. Of significance, is an event where we were asked to tour with the USO, and on another occasion, while still am active duty soldier. That required special permission, which was granted. Although being versatile in musical tastes, my spinning passion is directed towards House, and Afro House music. I also enjoy spinning Dubstep, Trap, and Drum And Bass, as well.
Brian Rorke.
Presenter - "Brian Rorke's Rock Show."
Hi,
I Love music,i am a guitarist/DJ,I love to rock and make people smile *opened for major acts, *spoke for guild song writers of america, *member of NARAS (GRAMMY AWARD COMMITTE)OF NYC,before touring,through asia., and now i still rock but at a different angle,weather its on air time or on stage go time,you will get 100% from me/and heart and soul, ready to rock,me to! lets do it thursday!
Dr.Bones & Mike Five..
Presenters - "NMS60: Show."

Taking some of the best bits from the popular New Music Saturday podcast each week NMS60 plays brand new tracks by some of the worlds best unsigned bands. Listen out for brand new tracks great new artists, as well as track reviews, and loads of random music chat. Anything can happen on #NMS, discover your new favourite band here! The Hosts: Dr. Bones NMS founder Dr. Bones is an all round music fan from London Ontario (Canada) with an encyclopaedic knowledge of the underground music scene. Originally brought up on a mix of Ska (#Ska4Life) and 90s alternative Bonesy enjoys an eclectic range of music including bands like Nine Inch Nails, Stone Temple Pilots, and Foo Fighters. Mike Five Guitarist in the UK based Hard Rock Blues band 1 in Five, and champion of the unsigned music scene, over the last 15 years Mike has been in bands, managed bands, put bands on, made music videos, and of course been to countless live shows. Mike likes proper filthy rock n roll, favourite bands include Led Zeppelin, Levellers, Rival Sons, The Clash and The Doors. Cheers
Paul Campion.
Presenter - "Paul Campion Saturday Morning Fever!."
Hi,
Paul first fell victim to a Rock and Roll addiction at the tender age of about four, having been exposed to his older cousin's Elvis Presley, Little Richard and Jerry Lee Lewis records. Later prolonged exposure to a deadly cocktail of The Beatles, Rolling Stones, The Who, Led Zeppelin, Tamla Motown and Soul caused him to develop full-blown Rockin' Pneumonia and a particularly bad case of the Boogie-Woogie Flu. For the last four years he has been spreading the contagion via his regular show 'Buried Treasure' on chatandspinradio.com. Now he's pleased to be giving the listeners of WBRFM a regular dose of Saturday Morning Fever.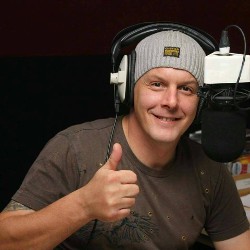 Barry Titler.
Presenter - "The Barry Tickler Show." & Friday Nights With Barry Tickler.
Hi,
The Barry Tickler Radio show. 2 hrs of some great music, and informal banter of nothingness in particular but random idle tickle tackle of all things this, that, n tuther
Tommy G.
Presenter - "The Tommy G Radio Show."
Hi,
Join Tommy G on The Tommy G Radio Show for a creative hour of Unsigned and Creative Commons Music as well as chat and competitions. Prepare to listen to music you never knew existed and join in the chatyou never thought you would listen to. Sundays, 4-5pm on Creative Cafe Radio and WBR FM.
Ben Morris.
Presenter - "Time For Country."
Hi,
My name is Ben Morris, I Present Time for country here on wbr fm Tuesdays 4pm - 5pm.
Andy B.
Presenter - "The Breakfast Show." *Returning Soon..*
HI,
ANDY B HAS BEEN A DJ & RADIO PRESENTER FOR 26 YEARS NOW, WORKING AT VARIOUS RADIO STATIONS OVER THE YEARS HE BEGAN HIS RADIO PRESENTING ON A RSL STATION, THEN WENT ONTO FM STATIONS, BEFORE MOVING TO A UNIVERSITY RADIO STATION, WHERE HE STAYED FOR NEARLY 5 YEARS...MOVING AHEAD...ANDY STARTED RUNNING HIS OWN INTERNET RADIO STATION, BEFORE MAKING THE DECISION TO BRANCH OUT, AND ONTO A NEW ERA, WHERE HE APPEARED ON A NUMBER OF ONLINE STATIONS NOW IN 2017...YOU CAN LISTEN TO THE BREAKFAST SHOW ON WBR FM THURSDAYS & FRIDAYS 8AM - 10AM FOR THOSE CHART HITS SPANNING THE YEARS ALONGSIDE THE TUNES THERE'S THE SHOWBIZ-ENTERTAINMENT HEADLINES A MOMENT OF SCIENCE & COMEDY AUDIO
To Contact Andy Via Text : 07950131960
Damien Westgate.
Presenter - "Damien On Air."

Hello there, my name is Damien Westgate and I present a radio show called Damien On Air which is a Network Show which broadcasts mainly live but can be pre-broadcasted during the course of the week when not available for live broadcast
Fred Setters.
Presenter - "Electric City & After Hours."
Hi,
Electric City is a weekly hour long show presented by DJ Fred Setters and is dedicated to the music of the golden age of Synthpop, Electronica and New Romantic artists from the 1970's and 1980's. As well as looking back at the classics, we'll also take a look at new music being released in this diverse and creative genre.
After Hours ​ When all the DJ's have packed up and gone home for the night, Join us 'After Hours' as we bring you music and chat - laid back style in the company of presenter Fred Setters. The mood is mellow and the music is chilled - a perfect blend to help you relax and unwind at the end of the day.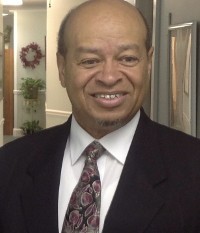 Donald Curtis
Presenter - "Good Morning Mechanicsville."
Hi,
In 2000, Don became the organizing pastor/teacher of Christ's Church located in Waldorf, Maryland. The church seeks to put back the broken pieces of peoples' lives through the Word Of God. Christ's Church is a family focused congregation where strong family development is sought and taught. Persons are being equipped in many areas of ministry under the Lord Jesus Christ to reach out to individuals and couples in need. Don organized The Marriage Workshop®, a Christ Centered marriage enrichment ministry registered in the State of Maryland. This ministry is focused on premarital training, marriage enrichment retreats, workshops, seminars, and private individual marriage counseling/training. The Marriage Workshop® is designed to help couples work on their marriage according to God's blueprint with the goal of bringing glory to God through their marriage. Don and his wife Catherine published their first marriage training manual and tape series "The Fine Art of Marriage: When Two Become One". Don also provides leadership development training and consultation. He has been named in the Who's Who Among Outstanding Business Executives and in the Who's Who among Leading Young Americans. Don is the past Executive Director of the Maryland Rural Development Corporation; the first Executive Director of the St. Mary's County Housing Authority; and a former President of the Maryland Association of Community Action Agencies. Don blogs on Word Press at two locations: Christ In You Roundtable and Jesus And The Father. Both blogs deal with two great focuses from the Word of God that has continued to fascinate Don over the years. Don hosts an online radio show "Good Morning Mechanicsville" that is heard throughout the US and other countries where Jesus Christ is the focus. Don can also be heard on YouTube TuneIn Radio iTunes and WBR fm radio in Wigan Borough England. Christ's Church has a library of over 450 sermons that are heard 24hours a day 7 days per week in over 100 countries on 6 continents and in all 50 States of the USA. Speakers include various ministers from Christ's Church. Above it all Don is a son of God, a member of the Body of Christ and a co-laborer with some great people who meet in Waldorf to grow together in the love of God. And he delights in seeing Christ being formed in the lives of and growing up in Christ Don is married to Catherine B. Curtis; they make their home in Mechanicsville, Maryland.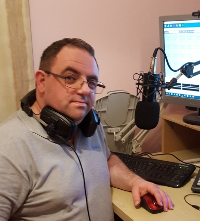 David Marks.
Presenter - "Sounds Irish"

David Marks is from Glasgow in Scotland, his full time job is a Computing teacher in a high school and he also has worked as a DJ and presenter of race nights, quizzes and karaoke since he left school. Whilst at school he learned to play Irish traditional music at his local branch of Comhaltas Ceoltóirí Éireann and once qualified for the all-Ireland fleadh in the penny whistle! He has played with many different Irish and traditional ceili bands over the years and still plays the flute, penny whistle and drums in St Roch's Ceili band occasionally. David also has qualifications in electronic and electrical engineering and has been in and around radio stations for over 30 years. He started with a visit to Hospital Radio Paisley, just outside of Glasgow, back in the early 90's and has been volunteering as a presenter and technician in community stations and hospital radio stations ever since. He has presented many different types of shows across different genres over the years but it was only when he made the move to Celtic Music Radio, a community radio station broadcasting on FM in and around Glasgow that he came up with the idea of Sounds Irish. Inspired by many visits to his wife's home county of Cavan in the Republic of Ireland and his love of country music, David decided that Glasgow needed a platform to promote Irish Country in the style of many of the excellent radio shows produced in Ireland at the time. Since 2015 Sounds Irish has featured music, interviews and recorded concerts featuring many of the major stars of Irish Country and new emerging artists and it continues at the forefront of promoting the genre in Glasgow, Scotland, Ireland and around the world.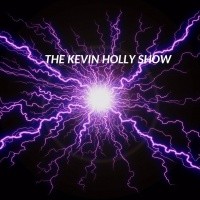 Kevin Holly.
Presenter - "The Kevin Holly Show."
Hi,
The Kevin Holly Show is a comedy show, and is for 18+, and probably not safe for work. There will be hyperbole, satire, parodies, and on-air personalities who may be offensive...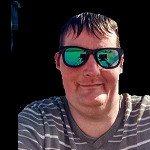 Carl Allen.
Presenter - "Across The Decades."

Hi my name is Carl Allen. Join me every Wednesday evening 6pm - 7pm, as I take you through the decades only here on wbr fm
Joe Singleton.
Presenter - "Big Blues Bonanza!"
Hi,
I am a fan of all types of music and am a firm believer that there are only 2 types of music - good music and bad music. I do not like to be restricted too much by genres but I always come back to blues-based music. Listening to my show (Big Blues Bonanza) you will get a feast full of Blues and that can range from 1920 recordings, through to blues-based Northern Soul or something new and different. I have been a fan of Blues music for many years usually preferring to listen to CD's and radio rather than attending live gigs.
Stuart Bishop/DJ Echo Killer
Presenter - "The Echo Chamber with Stuart Bishop"
Hi,
DJ Echo Killer from Birmingham UK,Entrepreneur,Band/artist promoting,Musician,Radio Presenter,Visual FX artist.
Mel Francis.
Presenter - "Mel's Melody Mix."
Hi,
Mel has been in show-business all his life, starting out as a vocalist with some of the top bands of the 60s, and made hundreds of broadcasts. Whilst on a summer season in Wales, he met Jimmy Tarbuck who gave him the name of his pal in Manchester who was opening a club. That's how he worked every 6 months for Bernard Msanning at his famous Embassy Club. From that acorn, he spent the next few years working all over the UK with his cabaret act comprising singing, comedy, impressions and compering some of the biggest concerts in England. Around this time, he got his Equity card, and for the next 20 years he appeared in many TV dramas and commercials. Having tired of all the travelling involved, he semi-retired and worked in hospital radio for many years, culminating in about a year as a presenter on internet radio, which he enjoys the most. He calls his show MEL'S MELODY MIX, where, apart from introducing tracks from the 50s to the 80s, he likes to entertian with celebrity birthdays, celebrity gossip, interesting snippets of news, banter and lots more.